The calculation method

remains the same when you change the value of the lesson via the "Factor" field of the lesson group. This can easily be derived from the following example:

Teacher LSJ has a one-period lesson throughout the entire school year: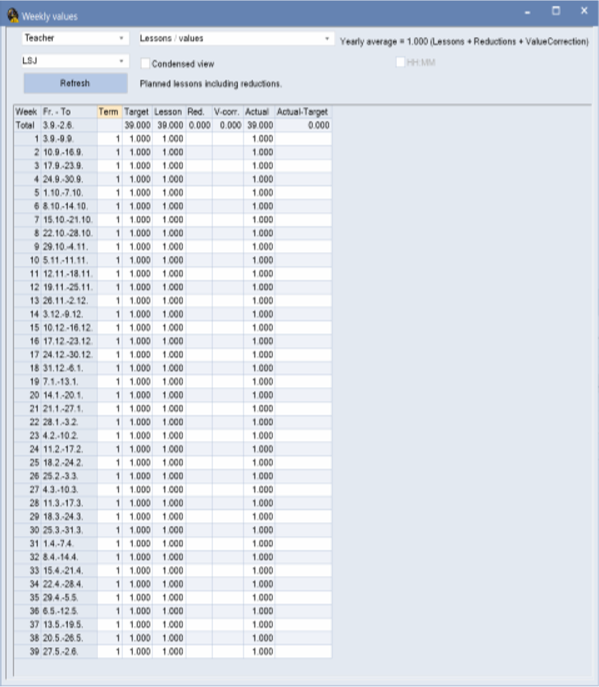 The lesson group assigned to this teacher does not have any time restrictions so far and therefore is shows (calculated) factor 1:

The yearly average is calculated according to the sum total of the single weekly values / number of school weeks and so 39/39 =1.

When changing the factor of the lesson group SJ arbitrarily to 3,142


the value displayed in the "Lessons" window changes to 3,142

and the individual weekly values change to 3,142 as well: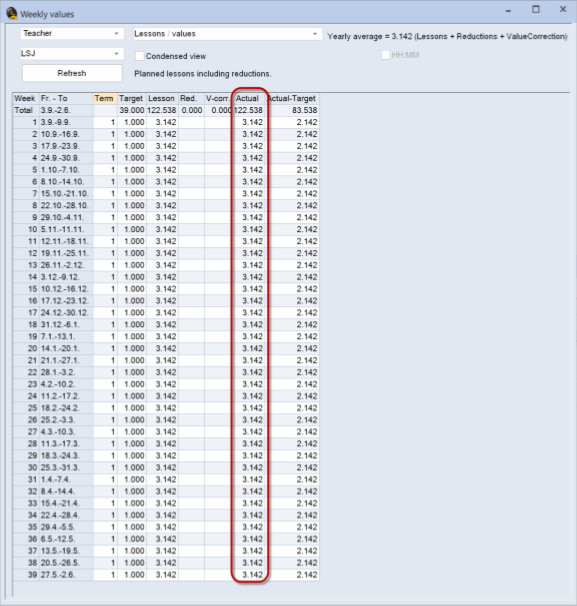 The yearly average is therefore calculated as follows:






It is therefore obvious that the value shown in the "Factor" field of the "Lesson group" window corresponds to a one-period lesson with this lesson group. There is only one exemption and this is when additional (subject, class, teacher or other) factors are applied which additionally need to be multiplied.
Note
An entry into the "Factor" field of a lesson group predefines a one-period lesson for the yearly average.