It has been mentioned several times before that entering a factor in a lesson group de facto corresponds to a definition of an average yearly value for a one-period lesson. The aforementioned example therefore shows an average yearly value of 0.500 for teacher LH2's lesson. When you further curtail such a lesson by adding a time restriction to it, only the lesson's number of active weeks is reduced; its WEEKLY VALUES are not changed. For example, the same lesson but of teacher LH2-2 was restricted to the last 10 weeks of the school year by adding a time restriction (from – to).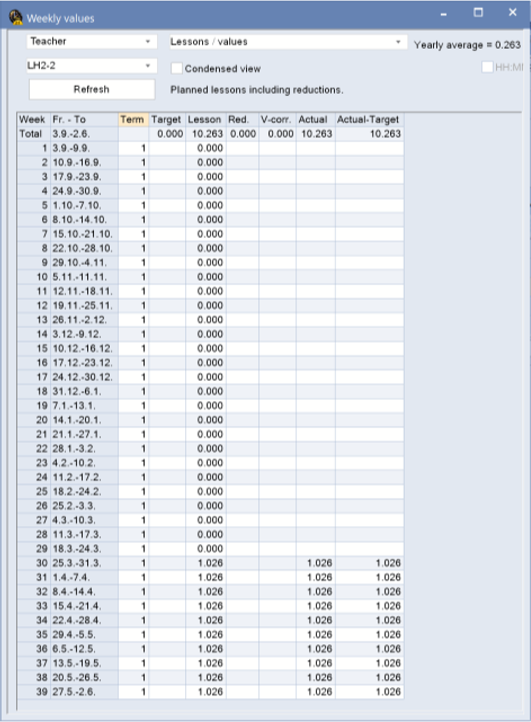 When
both a time restriction by "from/to" (directly in the "Lessons" window) and
a lesson group, where the factor has been changed manually, have been assigned to a lesson then it is assumed that

the factor corresponds to the required average yearly value of a one-period lesson which is active for the entire time range and then
the average yearly value has been adjusted according to the lesson restriction.
The entries in the individual weeks (in the lines of the weekly values window – settings "Lessons / values") are not changed by the additional lesson restriction.