Often it is better to ask teachers if they want to do a substitution instead of simply assigning it to them.
Using the feature "Ask teachers" you can send requests to teachers so that they can decide if they want to do the substitution.
The first teacher who accepts it first gets assigned to the substitution.
Preconditions
The administrator of WebUntis needs to set the following rights to enable the feature:
the substitution planner needs the right "substitution requests"

teachers need the right "manage own substitution requests"
The feature is not available for periods happening in the past.
Starting a request
When solving the substitution choose the option "ask teachers"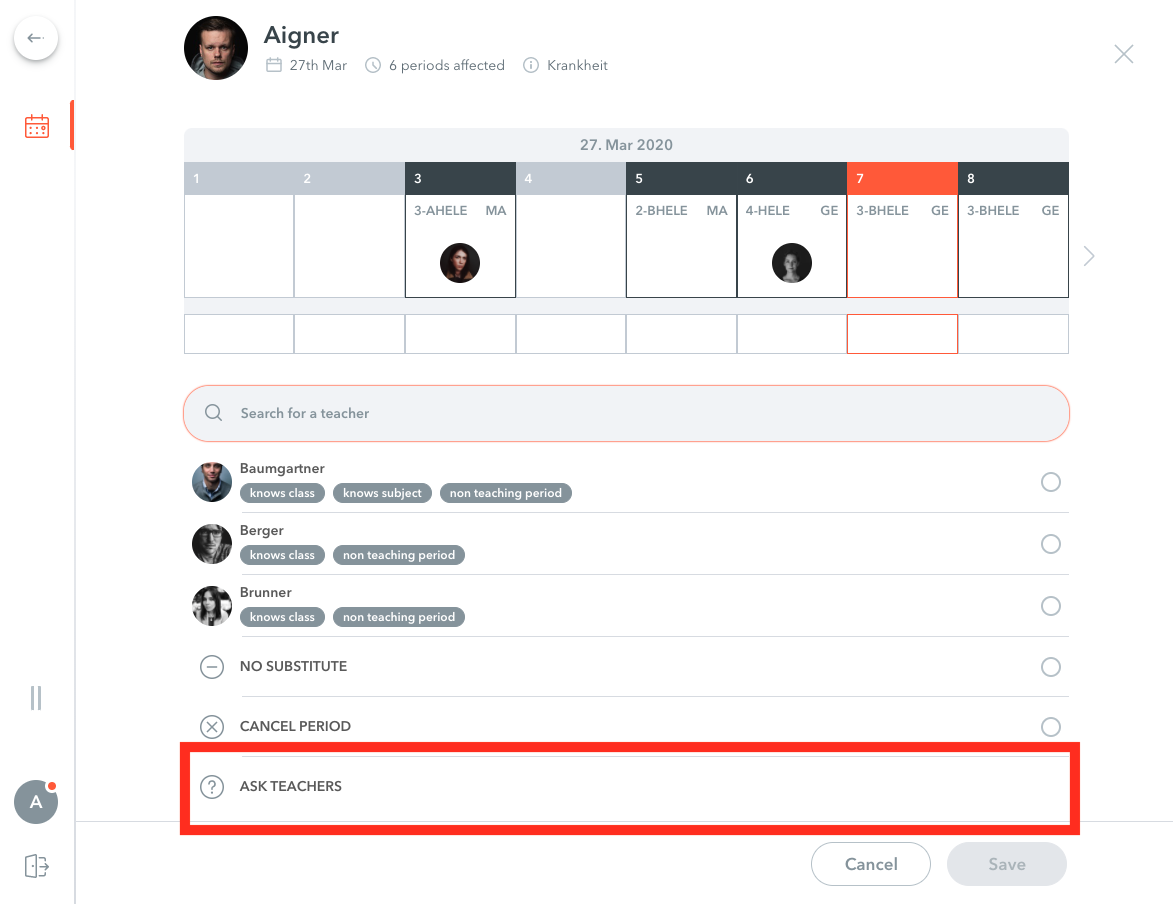 Now you see a list of available teachers. You can choose teachers manually or use the filters to select all teachers matching the criteria.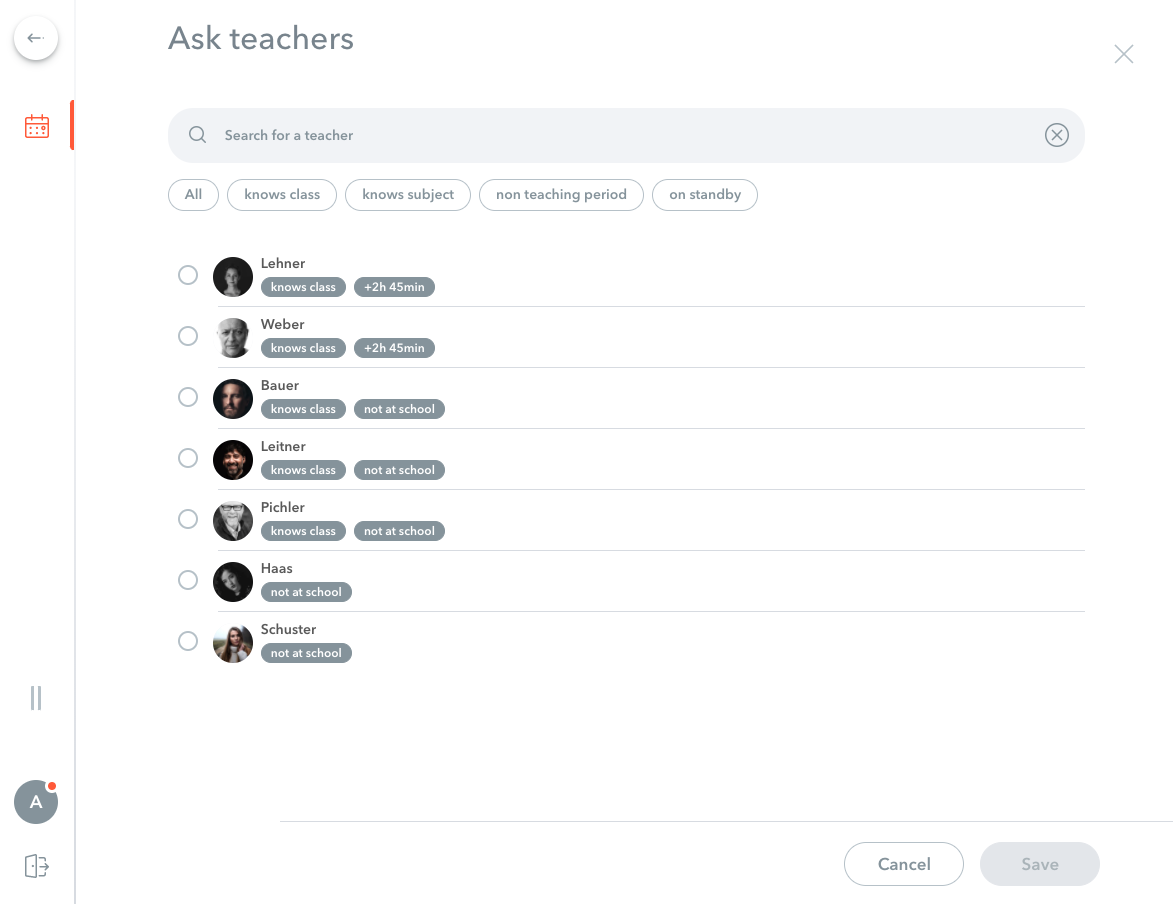 For example you can choose all teachers who know the class.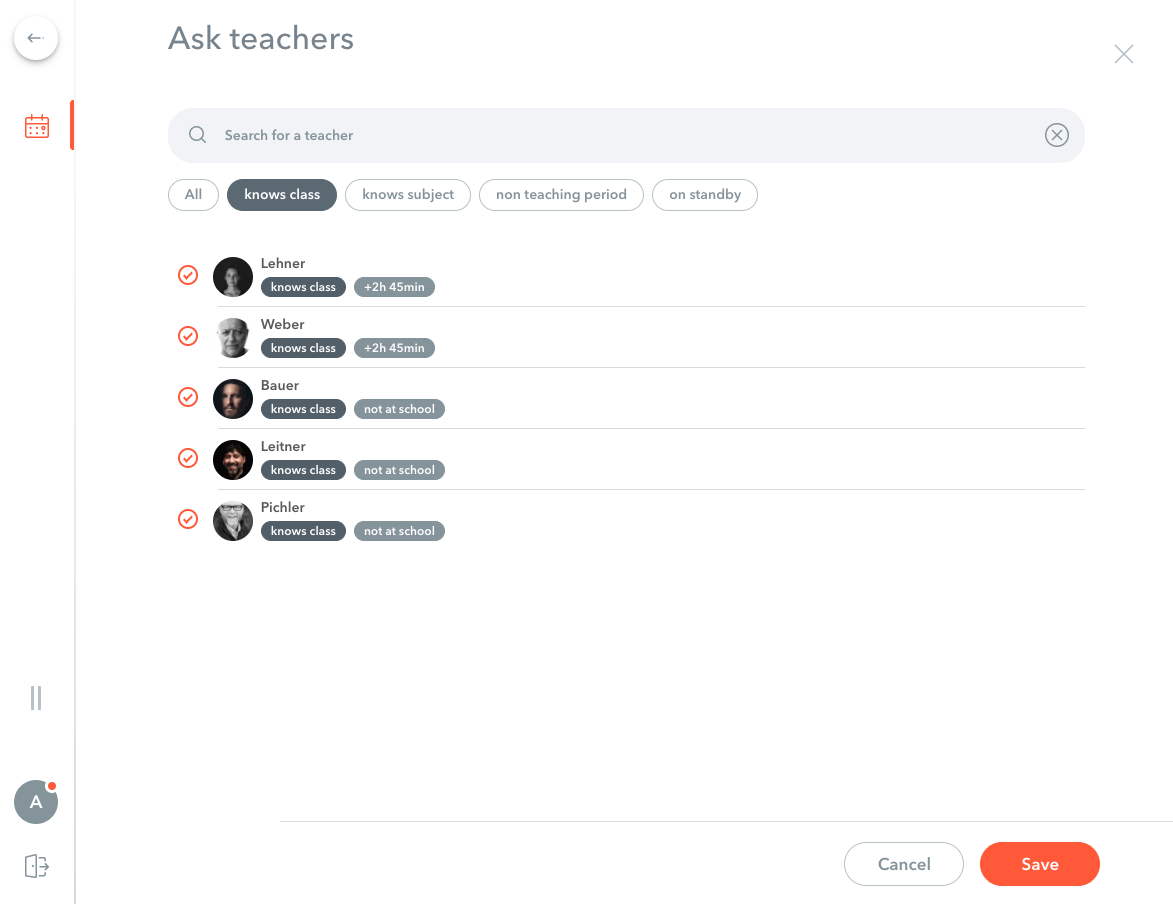 Click on save to start the request. Teachers will receive a push notifications on their phone.
You can keep the overview of the current status of the request.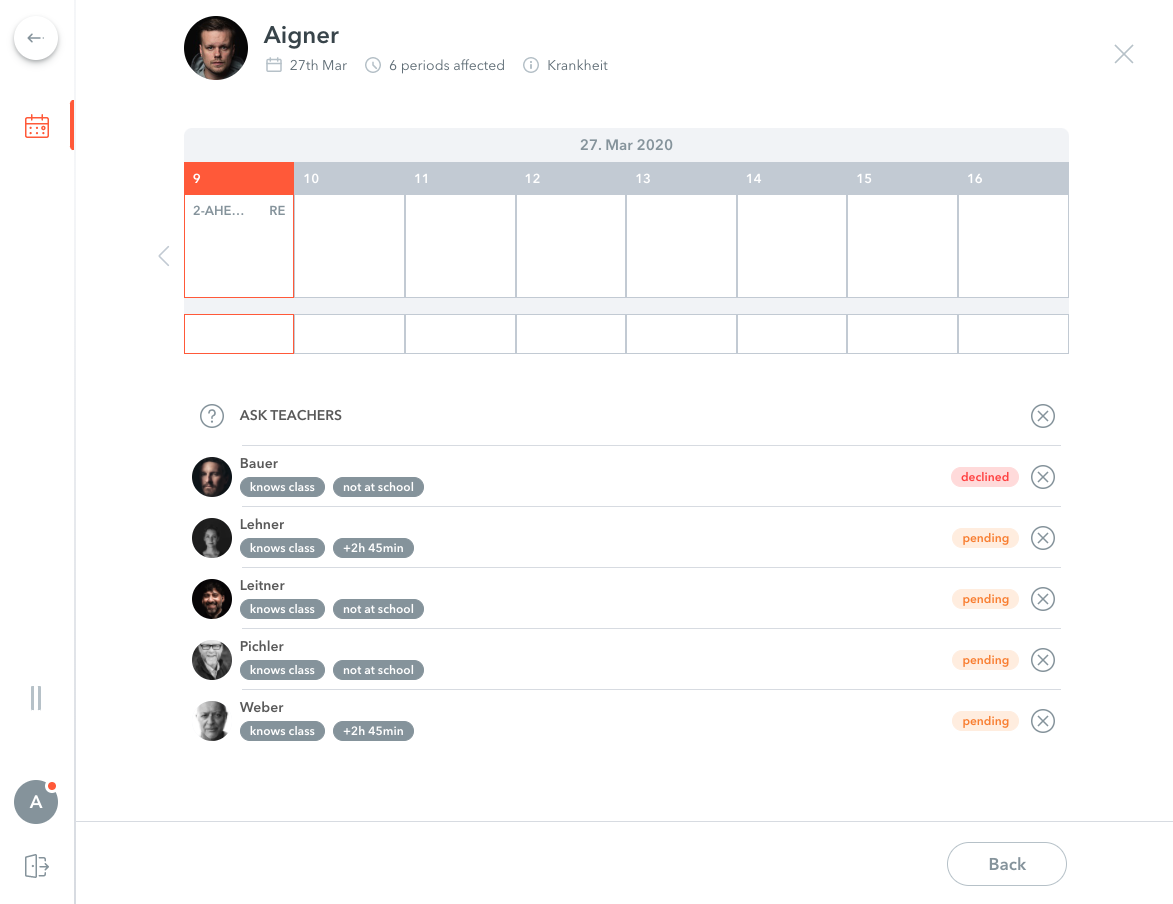 As soon as a teacher accepts the substitution the teacher gets assigned to the substitution and the result is published to the timetable immediately.
Accepting a substitution
A guide on how to accept substitutions can be found here: "Accepting substitution requests"