Up to and including Untis 2020, periodic lessons were automatically distributed. The following two screenshots taken from Untis 2020 will explain what this means.
If you defined a lesson group which is only active, for instance, in week A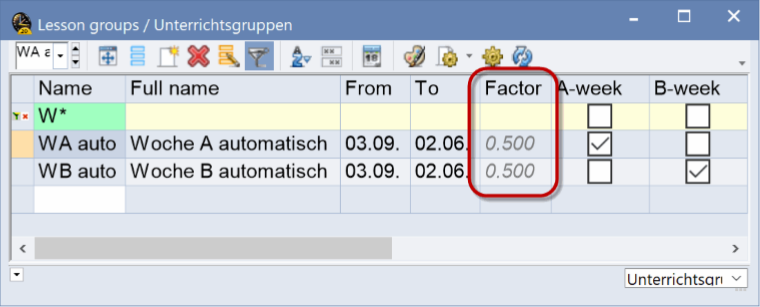 Note: Untis 2020
The periodic fortnight lesson group factor was automatically set to 0.5.
and when you assign this lesson group to the lesson of a certain teacher,

the respective lesson is scheduled every second week:

The weekly values, however, show this one period distributed across all weeks with a value of 0.5, i.e. also in those weeks in which the lesson is not taking place: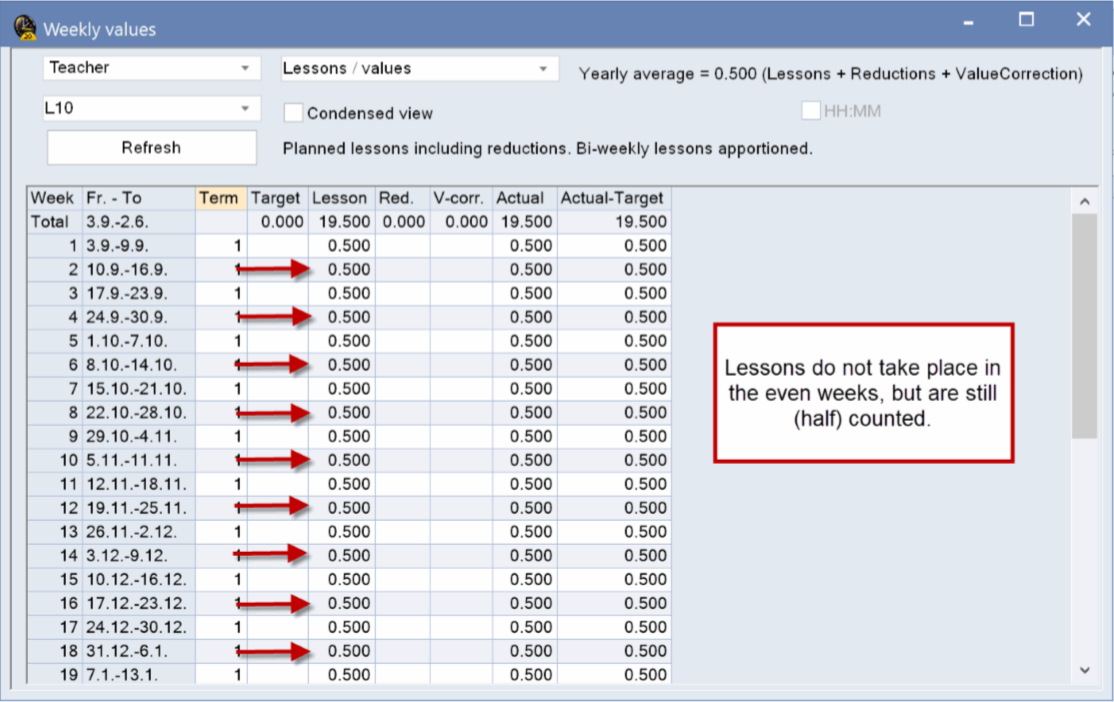 Note: Untis 2020
The weekly value of the fortnight lesson has been "distributed" across all weeks.
Since this calculation method can lead to discrepancies between the "Weekly values" window and what is shown in the "Lessons" window, this mode was changed in Untis 2021.
The "Lesson group" window shows in the "Factor" field the aliquot value which is calculated on the basis of the activity of the lesson group.
The activity is the quotient of the lesson groups' active weeks and the active weeks of the school year. In our example, the school year has 39 weeks (new control method in the settings) and the lesson group WA has 20 active weeks. Therefore, the activity of the lesson group "WA auto" = 20 / 39 = 0.513 (rounded).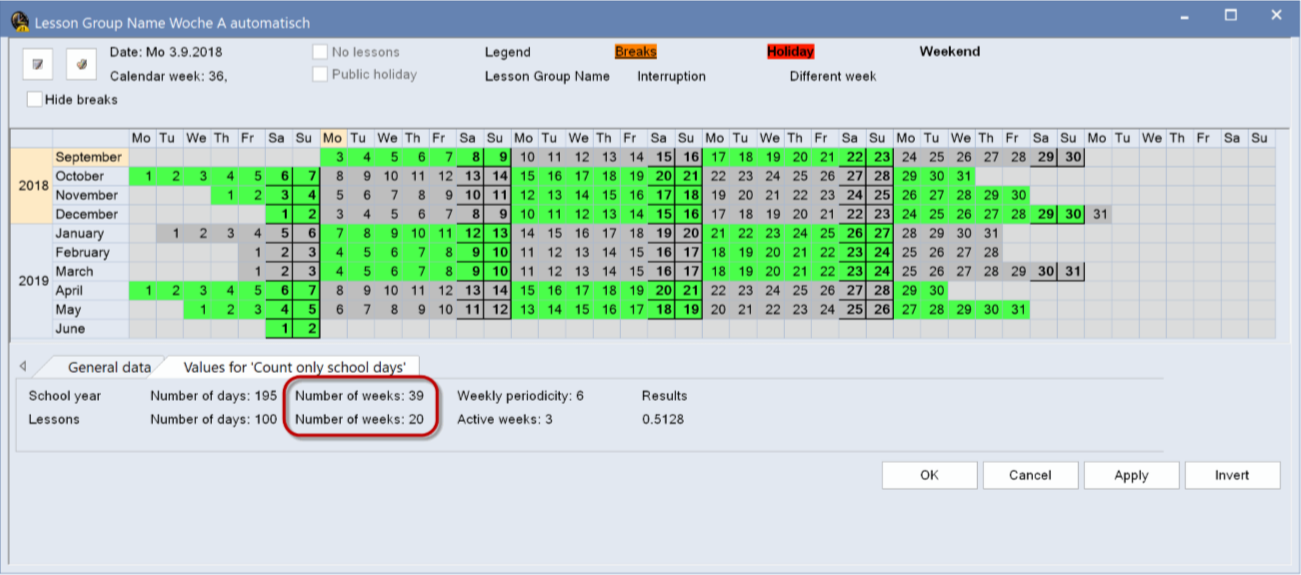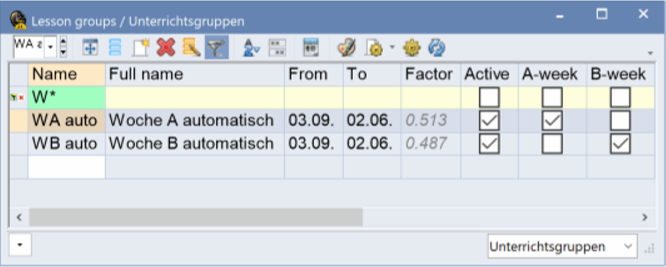 The activity of the lesson group "WB auto" is: 19/39 = 0.487.
If you want to know how you can manipulate the value of both lesson groups, for instance, in such a way that a one-period lesson is counted equally in both A weeks and B weeks, please see the section Lesson groups with manual factors.
Beginning with Untis 2021, the respective lesson is only counted in the "Weekly values" window in those weeks when it actually takes place: