The entry field YrsPrds Target, as well as the calculated fields YrsPrds Sched, YrsPrds Diff and TPrds Sched. have been adapted and they now refer to the respective coupling line (and not to the lesson).
Thus it is now also possible to create couplings with line lesson groups in the minute mode, and to use the reliable year calculation per minute at the same time.

Above is an example of the new, facilitated entry of lessons with line lesson groups; below is the previously necessary input of individual lessons with different lesson numbers.
Please note that you possibly need to activate the new line-by-line field YrsPrds Target (yearly periods target) via <Grid adjustment>.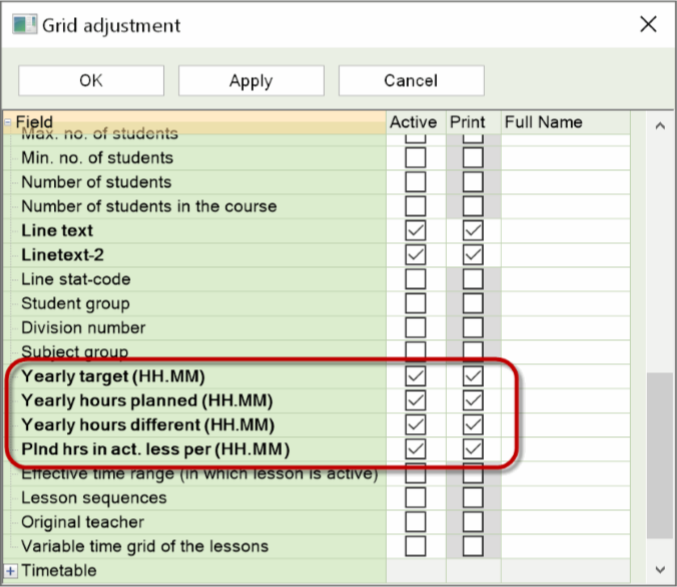 The described new feature has been available since the version Untis 2020.8.0.