Resize window
In the "Cover scheduling" module, the "resize window" feature known from the timetable mode in the substitution window and from the absences is now available.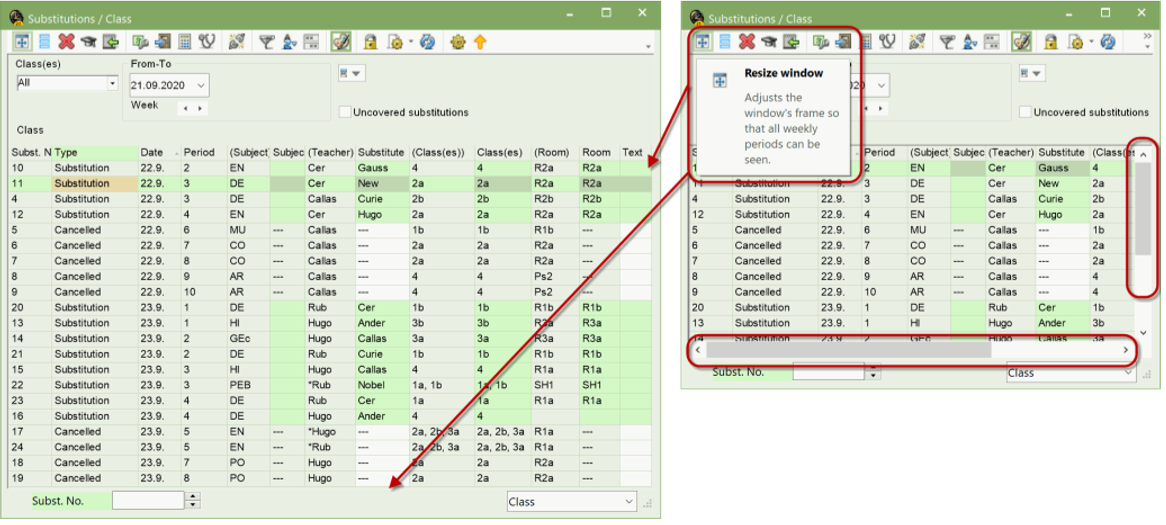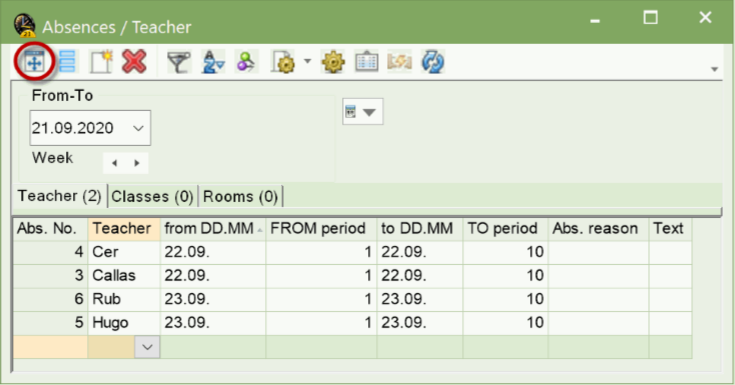 Substitution statement: Optional Printing of balance of break supervision and standby

Optional printing of balance of break supervision and standby When printing the substitution statement, you now have an additional option: the print details have been extended so that you now can optionally skip printing standby and/or break supervision.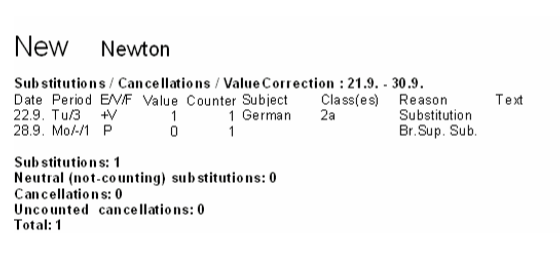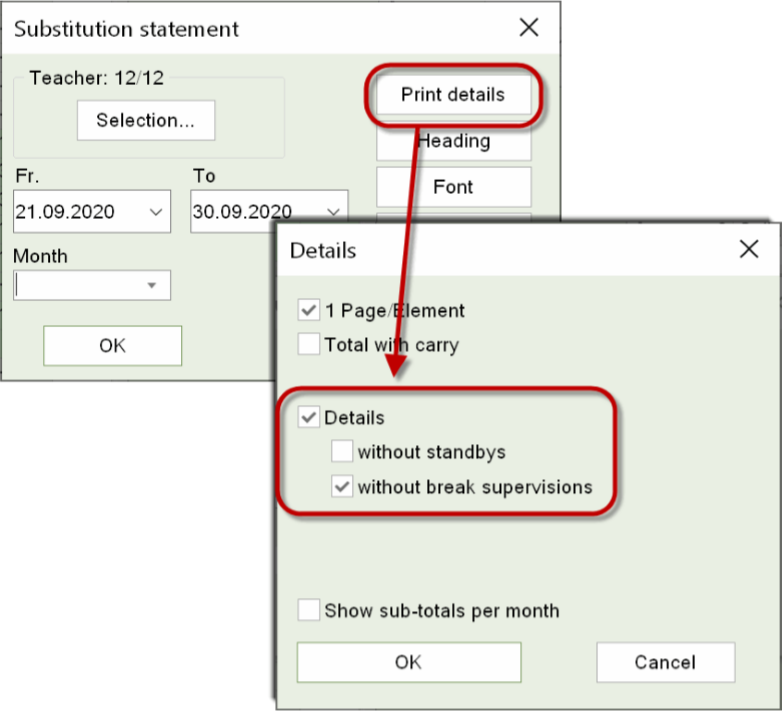 Changes: "+" substitute
In the past, when you wanted to state that no teacher is necessary with an open substitution because the students quietly do their work independently, you entered a "+" in the "Substitute" column and the substitution was no longer "open". The type of substitution was marked with "substitute w/o teacher".
This is also possible in the 2021 version, however, the "+" is automatically replaced by the text "substitute w/o teacher". This option can additionally also be selected at the end of the teacher list.
Overlapping of absences with events
When you enter a teacher absence which overlaps with an already existing event, the program behaves differently now.
The five teachers AC, AE, AM, BS and DF accompany all 5th form classes on an excursion to the museum. The event can also be displayed in the substitution window and can therefore also be seen with the substitutions resulting from this excursion.
Teacher AE gets ill and needs substitution on short notice. You enter this into the absence window and the following message pops up:
Clicking on <Yes> results in teacher AE being removed from this event and "???" appears in the respective line. Since one teacher is now missing compared to the original plan to have five teachers at the event, the line content is now shown in red.
The substitution window now also shows that a scheduled teacher is missing:
You either remove the three ??? manually or assign another teacher to this event.