Especially during summer holidays many passwords are forgotten. Because of that, often it is more efficient to reset all passwords at once, instead of helping everybody one by one.
In "Administration > Users > User administration" now there is the new button "Reset passwords":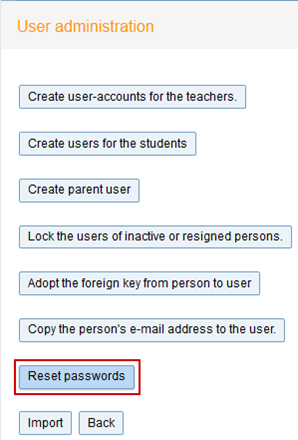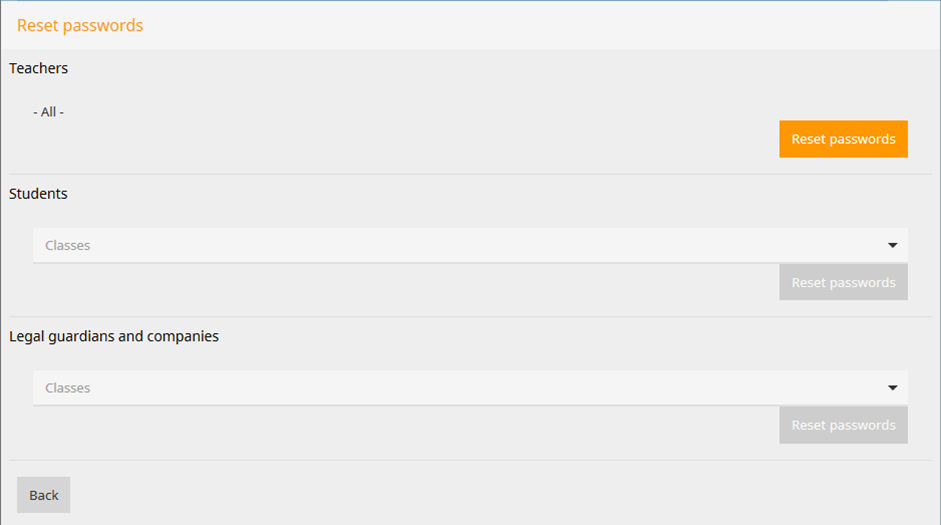 Then you can select for whom: all teachers, all students (or from single or multiple classes) and same for legal guardians and companies.
In the confirmation dialogue you can see all effected classes again.
You can print the login information with the new feature described here:
Administration: it is now possible to print initial passwords for students, teachers and parents on cards