As you already know, through "Master Data > Students > Import" you can select a file, "character set" and "Call date for the class-assignment". Then continue with "Next".
The view for "Field assignment" is also still the same, except the "Import"-button got replaced by the new "Preview" button: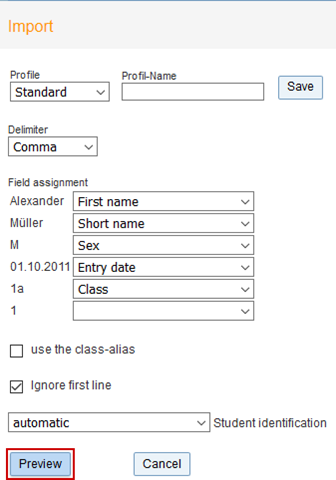 The preview shows a little bit different information depending if you import new students or changes to existing students.
(both is possible in a single import at once):
Importing new students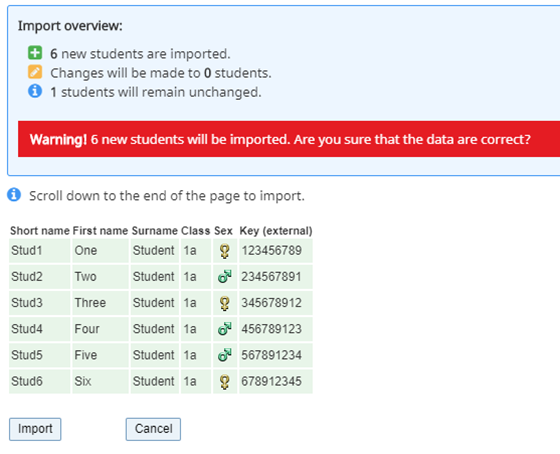 In case the import contains more the 50% of the total number of students (existing + new students), then there will be a red warning message and a confirmation dialogue, to make sure that it is intended to import so many new students and that it is not a mistake.
(usually caused by different short name or character set if assignment is done by short name):

changes to existing students
When importing changes to existing students, all differences are shown in the preview.
If changing class membership, you will also see the date by which the new class will be assigned.
This preview also helps a lot to notice if a wrong character set was selected.
When importing students from Sokrates, it is possible to have multiple changes of class membership at the same time, then you will see all changes with the according date in the column: