In addition to the aforementioned basic package, WebUntis is available in the versions Agenda, Class register and Student.
Agenda
WebUntis Agenda is an easy-to-use, web-based room scheduling and booking system. You can also use WebUntis Agenda to manage and make better use of all your school resources such a video projectors, music systems, notebook trolleys etc..
WebUntis Agenda allows any teacher to find the best room independently and at short notice – from home via the Internet. This increases teacher flexibility and reduces administrative overhead – WebUntis Agenda saves time!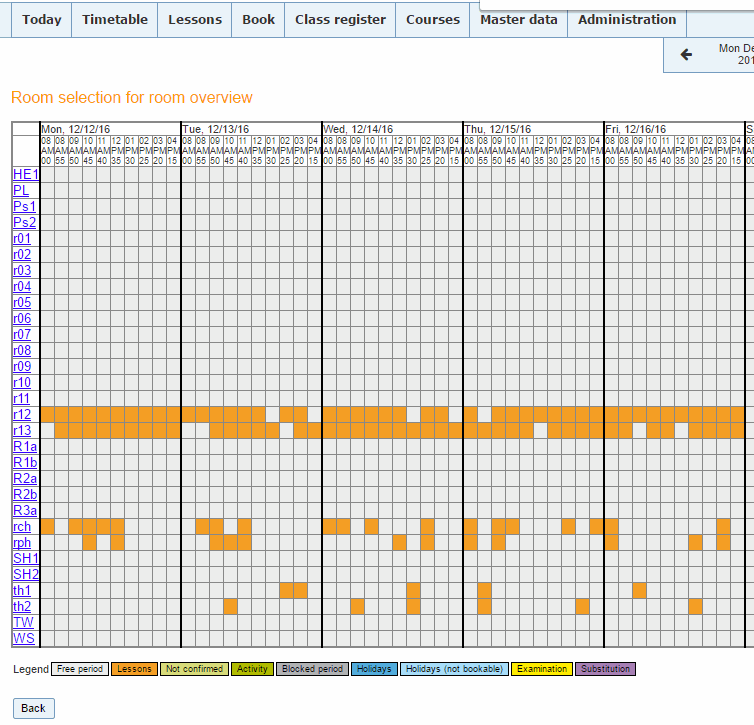 Class register
The old (paper-based) class register is dead - long live the electronic class register! The WebUntis solution is easy to use, fast and convenient. Student absences can be registered centrally in the secretary's office, teachers enter the teaching content of each class (from home if they wish) and special functions for class teachers make administrative tasks child's play. You can find unexcused periods at the click of a mouse and easily generate lists of student absences or other statistics...