In the section 'Master data' you need to enter designations for subjects, classes, teachers and rooms.
All master data need to have a unique short name, entering a long name is optional and recommended. By clicking on the <Save & New> button, all your entries are saved and you can immediately continue to enter the next master data element.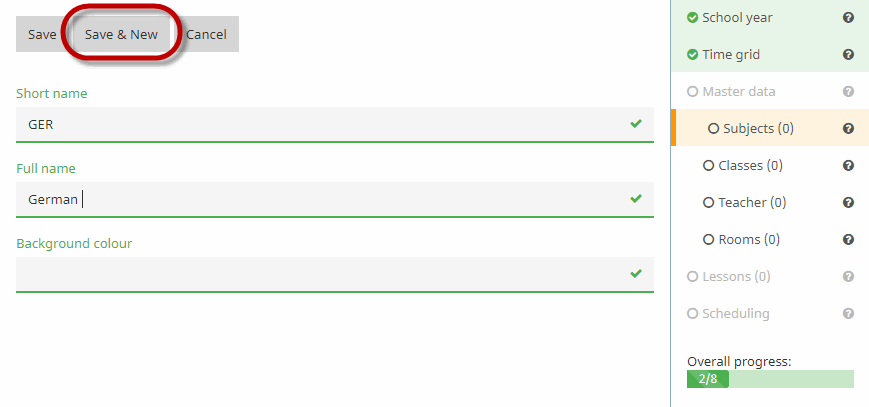 The master data you entered – e.g. subjects – are displayed in a list and can be edited or deleted. Just click on the respective line. A dialogue box opens and you can either edit your entry, delete it or you click on the 'Cancel' button to exit the dialogue box.

When you have entered the master data, the respective section will turn green and the number of elements you entered will be shown in brackets next to its name.