If you use the WebUntis "class register" module, you also have the possibility to add a seat map to a class, a lesson or a room.

If you are the class teacher (form teacher), you can create a seat map for "my" class. A prerequisite is that the teacher is defined as class teacher in the master data of the class.

As a teacher, you can create a seat map for a lesson or a room of "my" lessons.
Description:


In the class register (access via timetable), there is the gear icon.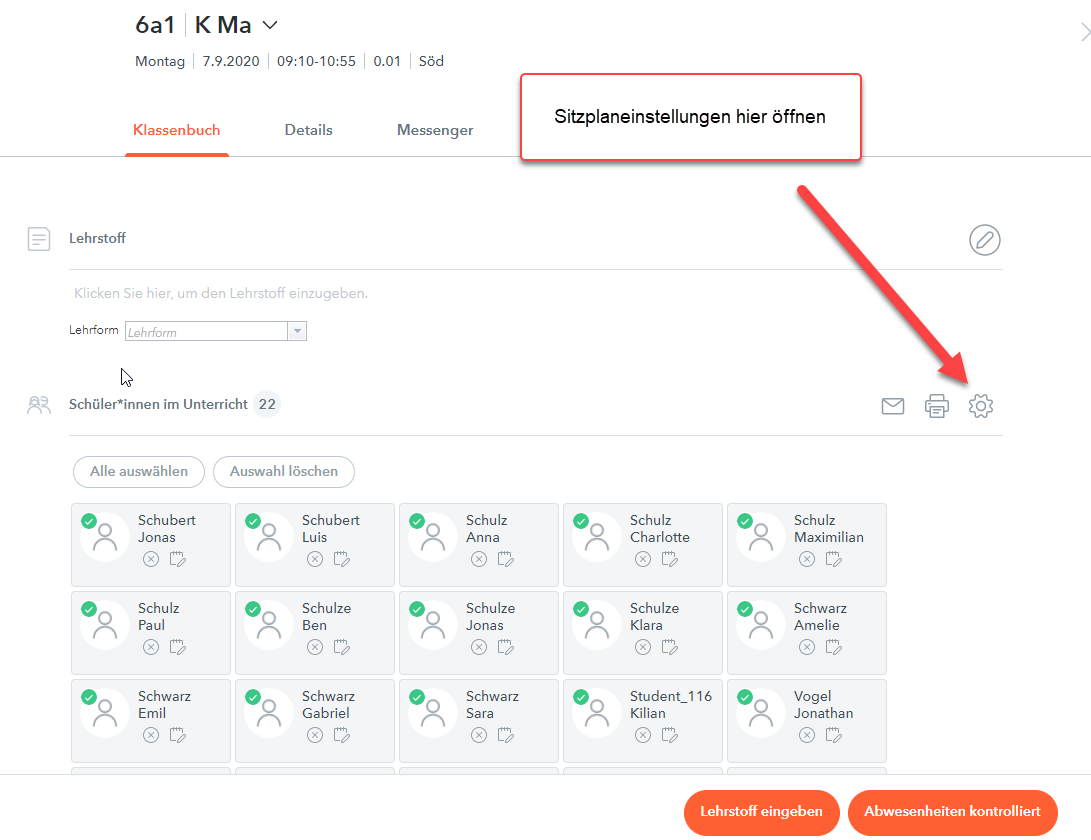 Just click here and the class register setting window will open.
You can not only set the sorting possibilities here, but also if the first and the surnames are to be displayed differently in the seat map, or if the class assignment of the respective students is to be shown. This setting is particularly handy for mixed groups.
Click on the seat map, and you are directed to the actual planning window.
In the second line, you can select the number of columns and lines to your needs. Click on "Apply" and the settings will be saved.

Click and drag the students' names in the bottom area and create a seat map of your needs.


Finally, you define the "sphere of action" of the seat map.


Class: The map for the entire class for every lesson of the class is shown.
Lesson: The seat map of this particular lesson (e.g. geography) alone is saved. (The class seat map is not shown in this lesson any more).
Room: A teacher can add a seat map for a particular lesson in a certain room (e.g. Physics lab).
Print: A pdf file of the seat map is created.