Untis is often used to accomplish different tasks. Accordingly there are input fields in the master data for different tasks. You can use the option of creating a dedicated view for each task area. You can use the selection list at the bottom right of the master data window to switch between views that have been defined.
The figure shows that three views have been stored teacher master data: one with general data such as title, first name and staff number, one for the scheduler and one for the cover planner.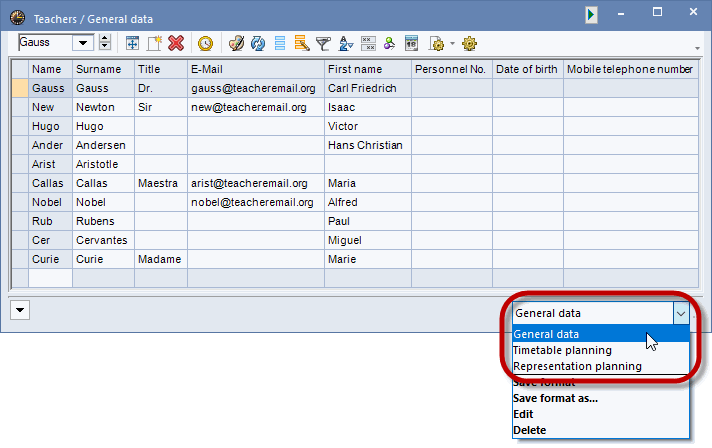 When you display or hide a column in a view, a * will be added to the name of the view in the selection list indicating that the view has been modified. You can now save the view with 'Save view', or with 'Save view as. ..' under a new name thus creating a new view.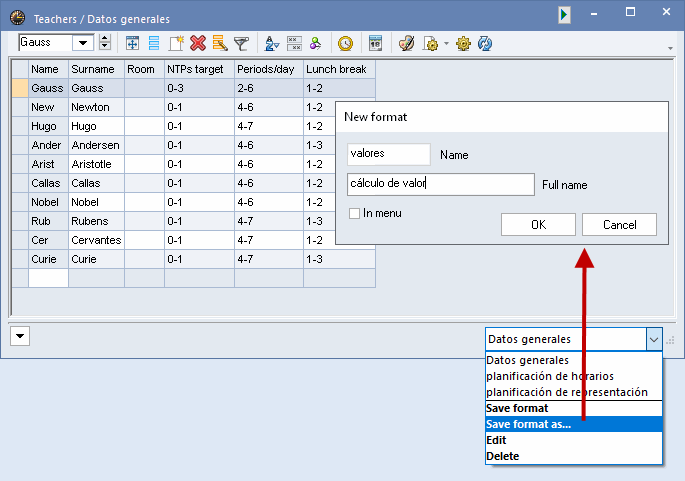 The new view will then be available for use in the selection list.