As a general rule, all fields that are visible in the grid view will be printed. You can print master data by clicking on the buttons <Print> or <Print preview>. You can then select the elements you wish to print in the print selection dialogue, if you wish.
Customising the printout
You can influence the appearance of printed reports by clicking on <Print layout> in the main toolbar.

A window will open allowing you to make all the settings for the report in question. The figure shows that a totals row will be shown, for instance, for the teachers' value units.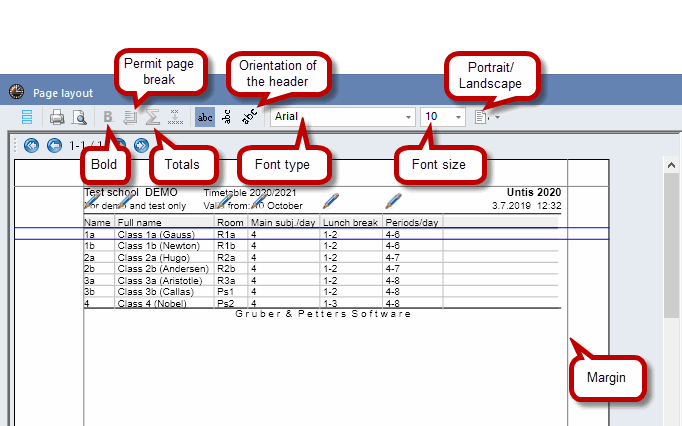 Please note that you can change the labels in the heading fields by clicking on the button indicating a pen.
Once master data have been entered and their most important characteristics specified, lessons can be entered for all classes and teachers.